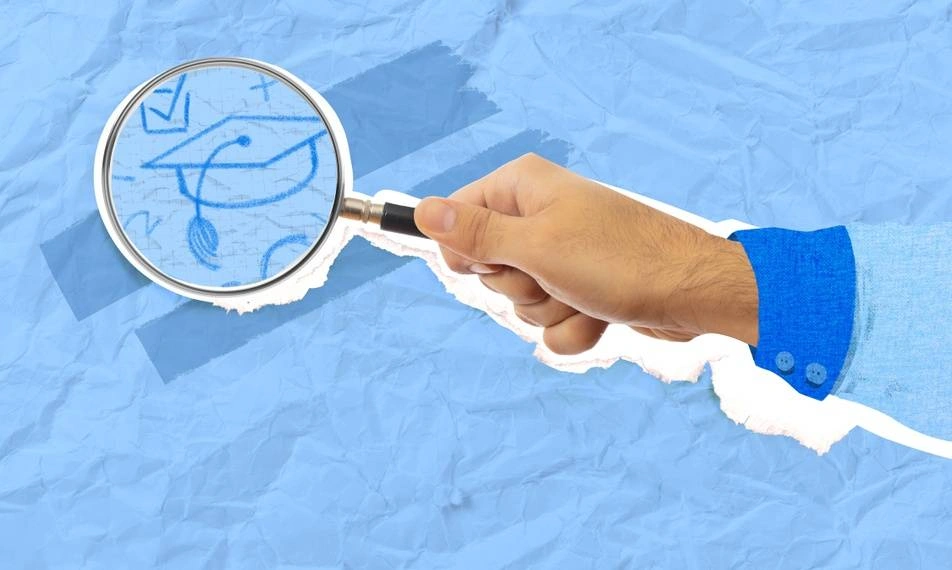 Making the choice to pursue a master's degree or PhD is a big decision. Deciding on a particular area of focus can be an even bigger decision. Prior to selecting on an area of study, it's important to have a clear understanding of how your degree may apply to a variety of professions and more specifically, how you'd like to apply that degree to your unique career trajectory.
Not sure where to start? Below you'll find an overview of a number of grad degrees including details on how they may direct your career path. For a deeper dive, click the degree name at the top of each section.
Journalism is a versatile field with job opportunities such as public relations, publishing, investigative reporting, broadcasting, and political critique, among others. Graduates use their skills as writers, editors, and broadcasters to inform and engage the public on important issues of the day.
A master's in journalism program can run anywhere from ten months to two years and most often place a strong emphasis on connecting the communications basics with the actual processing and presentation of information to the public. They do this by conducting interactive classes, requiring field experience—such as internships or participation in campus media—and fostering discussions with local professionals.
Most graduate schools in journalism either require or strongly recommend between three to five years of work experience and/or demonstrated interest in journalism before applying. This includes freelance writing or editing for a local or school publication, internships, and undergraduate courses in journalism or media.
Search social-impact careers in journalism.
Public health is a broad field focusing on reducing health disparities and increasing health care equity, quality, and accessibility. Graduates with a master's in public health work on disease prevention and health education in a variety of specializations, from environmental health to nutrition.
Most full-time master of public health programs run for two years, although international graduate programs tend to be one year long. Due to its broadness as a field, the study of public health is divided into areas of specialization such as behavioral science and health education, biostatistics, environmental health, epidemiology, health services administration, international or global health, maternal and child health, nutrition, and more.
Search social-impact careers in public health.
International relations is a field encompassing everything from human rights and sustainable development to economics and policy analysis. Graduates with a master's in international relations develop and apply a global perspective on a variety of complex issues that transcend national boundaries.
A master's degree in international relations (also referred to as international affairs) usually requires two years of full-time coursework. Like other professional graduate programs, international relations curricula place a strong emphasis on connecting the theoretical with the practical. Experiential learning is often encouraged and sometimes required, and is achieved through internships with international organizations as well as semesters abroad.
Because international relations is a wide-ranging and interdisciplinary field, graduate programs offer you the flexibility to explore and cultivate a number of intellectual and professional interests within the degree area, including foreign languages, economics, communications, and public policy.
Search social-impact careers in international relations.
Community psychology is a specialization linking social-impact service with clinical psychological inquiry. Graduates of community psychology programs often devote their careers to advancing theory, research, and collaborative action to promote positive well-being, increase empowerment, and advance social justice.
Degree programs in community psychology can range from four to six years. This is because most of them offer non-terminal master's degrees—meaning you'll be applying for a PhD in community psychology or a related field (of which community psychology is an elective specialization) and will acquire your master's degree along the way. As a result, it will likely take longer than a typical graduate program to complete your coursework, fieldwork, capstone project, and doctoral dissertation.
Search social-impact careers in community psychology.
Education is a wide-ranging, interdisciplinary field that encompasses areas of focus including administration, teaching, mentorship, and counseling. Graduates with a master's in education create and foster systems, policies, practices, and environments that enable students to grow and develop.
A master of education degree usually requires one to two years of coursework. Students typically begin by choosing a concentration, such as arts education, physical education, student affairs, school counseling, leadership, or administration, and then move on to explore various intellectual and professional interests within those areas of focus.
Search social-impact careers in education.
***
Explore a variety of graduate programs and connect with admissions representatives at an Idealist Grad School Fair. Learn more and register today … it's free to attend!