What Are Critical Thinking Skills? was originally published on uConnect External Content.
In the workplace, we're constantly bombarded with new information to sort through and find solutions. Employers want to hire people who are good at analyzing these facts and coming to rational conclusions — otherwise known as critical thinking skills. Critical thinking skills are a type of soft skill that describes how you process information and problem-solve. In this guide, we'll cover critical thinking examples, how to improve your critical thinking skills, and how to include them in a job application.
Critical Thinking Skills Defined
What are critical thinking skills? Critical thinking skills help you process information and make rational decisions.
"Critical thinking skills allow us to analyze problems from multiple angles, come up with various solutions, and make informed decisions," says Bayu Prihandito, self-development expert and certified psychology expert. "This not only saves time and resources but also develops innovation and adaptability, skills that employers highly value."
There's data to back up Prihandito's point, too. In top industries like technology and finance, critical thinking skills are even more important than some technical and digital hard skills. According to PwC, 77% of employers in financial services say that critical thinking skills are crucial for their business, compared with digital skills at 70%. Critical thinking is one of the top five skills employers in technology are looking for, too, according to Forage internal data, preceded only by communication skills, data analysis, and Python.
>>MORE: Learn the differences between hard and soft skills.
But why do so many employers want you to have these skills? Critical thinking skills make you a more effective, productive, and efficient employee.
"By questioning assumptions, evaluating evidence, and exploring alternative perspectives, individuals with strong critical thinking skills can make well-informed decisions and devise creative solutions to complex issues," says Matthew Warzel, certified professional resume writer and former Fortune 500 recruiter. "This leads to improved problem-solving and decision-making processes, fostering organizational efficiency and productivity. Critical thinking skills also empower individuals to identify and mitigate potential risks and pitfalls, minimizing errors and enhancing overall quality in the workplace."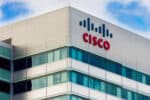 Cisco Career Readiness
Build your critical thinking skills and learn how employees approach problems, organize, prioritize, and communicate professionally.
Avg. Time:
2-2.5 hours
Skills you'll build:
Data analysis, communication, project management, project planning
Critical Thinking Skills Examples
Critical thinking examples include a wide range of skills, from the research you do to understand a problem to the collaboration skills you use to communicate with others about a solution. Other examples include:
Critical Thinking Skills Examples at Work
What does critical thinking in the workplace look like? Here are some critical thinking examples for different roles:
A software engineer anticipating potential challenges with a new feature and making plans to mitigate them before integration
A marketer evaluating historical user data to identify channels to invest in
An investment banker performing due diligence on a potential merger
A product manager making a hypothesis of why a product change will drive more engagement
A sales manager considering the risks and outcomes of modifying the company's pricing model
A consultant gathering initial data and information on current company processes, costs, and organization to synthesize challenges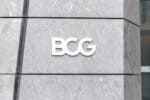 BCG Strategy Consulting
Apply your critical thinking skills as a consultant and conduct market research, understand consumer needs, and make a recommendation to a client.
Avg. Time:
5-6 hours
Skills you'll build:
Synthesis, business communication, client communication, stakeholder management
Whether you're in a technical field, creative one, or somewhere in between, critical thinking skills can help you be a better employee — and therefore are highly valuable to all different types of employers.
"Critical thinking is essential to success in both white and blue collar jobs," says Dr. Nathan Mondragon, chief industrial and organizational psychologist at HireVue. "Consider the school bus driver who must maintain constant vigilance and practice some critical thinking skills in the moment during an ever changing road or traffic situation. No parent will argue against the importance of a bus driver's ability to quickly and critically analyze a situation to make an informed, albeit, rapid decision."
How to Improve Critical Thinking Skills
If critical thinking skills are crucial to being an effective (and hireable!) employee, how can you improve yours?
Practice Active Reading
OK, maybe you know what active listening is, but what about active reading? Active reading is when you read challenging material and reflect on what you read. It can help you engage with information and build your critical thinking skills.
Pick an article on a topic you're interested in. While you're reading, write down thoughts you have about the author's arguments and follow-up questions you have. Even better, get someone else to read the same material and start a conversation about what you wrote down!
"By reading diverse and challenging material, such as books, articles, or academic papers, students can expose themselves to different perspectives and complex ideas," Warzel says. "Following this, students can engage in reflective writing, where they articulate their thoughts and opinions on the material, while incorporating logical reasoning and evidence to support their claims. This process helps develop clarity of thought, logical reasoning, and the ability to analyze and synthesize information effectively."
The exercise might seem a little like homework at first, but that's why professors have you answer comprehension questions and participate in discussions for school — they want you to think critically about the material.
Get career-ready
Build the confidence and practical skills that employers are looking for with Forage's free job simulations.
Play With Puzzles …
Building your critical thinking skills doesn't just have to be reading a bunch of articles. It can be fun, too! Regularly engage with puzzles like logic puzzles, riddles, and word games. These puzzles practice your reasoning skills while keeping you intellectually stimulated.
… and People, Too
Critical thinking isn't done in a bubble. You'll need to collaborate with others, especially in the workplace, to understand past projects, roadblocks, what resources they have, and their opinions. Participating in group activities like debates, academic clubs, and academic discussions can help you practice listening to and processing different viewpoints.
Stay Curious
Good critical thinkers are open to a range of answers and ideas. They want to take in all of the evidence to understand why something is (or isn't) happening.They also know going into a problem with an open mind is the best way to solve it.
You can practice this open-mindedness by staying curious.
"Adopt a curiosity mindset, learn how to ask good questions, and practice unraveling something from end to beginning and vice versa," says Arissan Nicole, resume and career coach and workplace expert. "Critical thinking is about being reflective, not reactive. Put yourself in situations that are uncomfortable and challenge you, be around people that have different viewpoints and life experiences and just listen."
How to Demonstrate Critical Thinking Skills in a Job Application
We know employers value critical thinking skills, but you don't just want to add "critical thinking" in the skills section of your resume. Instead, your goal should be to show employers that you have these skills.
On Your Resume
On your resume, highlight experiences where you used critical thinking skills.
"Include relevant experiences or projects that demonstrate your ability to analyze information, solve problems, or make informed decisions," Warzel says. "For example, you can highlight academic coursework that involved research, critical analysis, or complex problem-solving. Additionally, you can mention extracurricular activities or volunteer work where you had to think critically or exercise your problem-solving abilities."
In the Interview
In the interview, elaborate on your experiences using the STAR method to frame your answers. The STAR method helps you clearly and concisely describe the situation, what you did, and what results you found.
Beyond speaking to your experience, you can also show your critical thinking skills in how you answer questions. This is especially true for more technical interviews where the interviewer might ask you to solve problems.
For example, let's say you're interviewing for a data analyst position. The interviewer might ask you a hypothetical question about how you'd figure out why company sales dipped last quarter. Even if you don't have an answer right away (or a full one!), speak your thought process out loud. Consider:
Where do you start?
What resources do you rely on?
Who do you collaborate with?
What steps do you take to uncover an answer?
How do you communicate results?
"Emphasize your ability to think logically, consider multiple perspectives, and draw conclusions based on evidence and reasoning," Warzel says.
This is the time to get specific about exactly what steps you'd take to solve a problem. While on a resume you might keep it short, the interview is the time to elaborate and show off your thought process — and hopefully show why you're the best candidate for the role!
Ready to start building your critical thinking skills? Try a free Forage job simulation.
The post What Are Critical Thinking Skills? appeared first on Forage.