What Is Professional Development (and Why Does It Matter)? was originally published on uConnect External Content.
School may be over, but learning is a lifelong process, especially if you want to move up the career ladder. Professional development plays a huge role in helping you advance in your chosen career. But what is professional development, and how do you find it? And once you find it, what do you do with it?
What Is Professional Development?
Professional development is "the continuous process of self-awareness, application, and reflection on how to best apply your strengths and skills to the world of work," says Dylan Houle, executive director, career and professional development at Santa Clara University. It's when you learn new skills while enhancing your existing skill set and can be formal (like attending training and classes) or informal (like working with a mentor or reading books).
Career development is also ongoing and evolving, says Christine J. Spadafor, lawyer, management consultant, and board member at Boyd Gaming Corporation. "It is embracing and utilizing what you've learned to achieve your career goals with expected goal refinement along the way."
>>MORE: What Is a Management Consultant? – Forage
To be clear, professional development is similar to but not the same as continuing education. Continuing education is the mandatory classes you take to maintain a professional certification or license you already have. However, taking these classes to obtain a new certificate or license is a type of professional development.
Spadafor also points out that there's a difference between development and growth. "Development is attending training and seminars while growth more fully encompasses a demonstrated eagerness to learn new skills and knowledge, seek new experiences and take on increased responsibilities."
Accessing the World of Work
Discover how to get the most out of your job search in this free course from Standard Bank. You'll learn how to locate open roles and leverage your social media presence.
Avg. Time:
4.5-5.5 hours
Skills you'll build:
Personal branding, promotion skills, applying for jobs, interview preparation
Why Is Professional Development Important?
You might think that devoting time to professional development is a waste. After all, you learn and develop your skills on the job, so why do you need to spend additional time educating yourself?
Let's start with the data. A 2023 survey by the Project Management Institute found that 70% of respondents value their job when it provides ample professional development. This same survey also found that 52% of all workers would leave a job if they didn't get the kind of development they desired. And of those workers, 57% of young professionals (people ages 18 to 30) reported they would leave a job if they didn't have professional development opportunities.
So, while you can and do learn many skills on the job, professional development is more than that. "It provides a competitive edge for promotions, selections for high-visibility projects and more career choices," says Spadafor. When you're intentional in your professional development, you're "managing your career, rather than passively responding only to available opportunities."
What's more, you'll be able to communicate what you're capable of. "Job seekers who approach their career development with intention can easily communicate how their various experiences intertwine with and reinforce each other," says Houle.
Here's how professional development can help your career grow.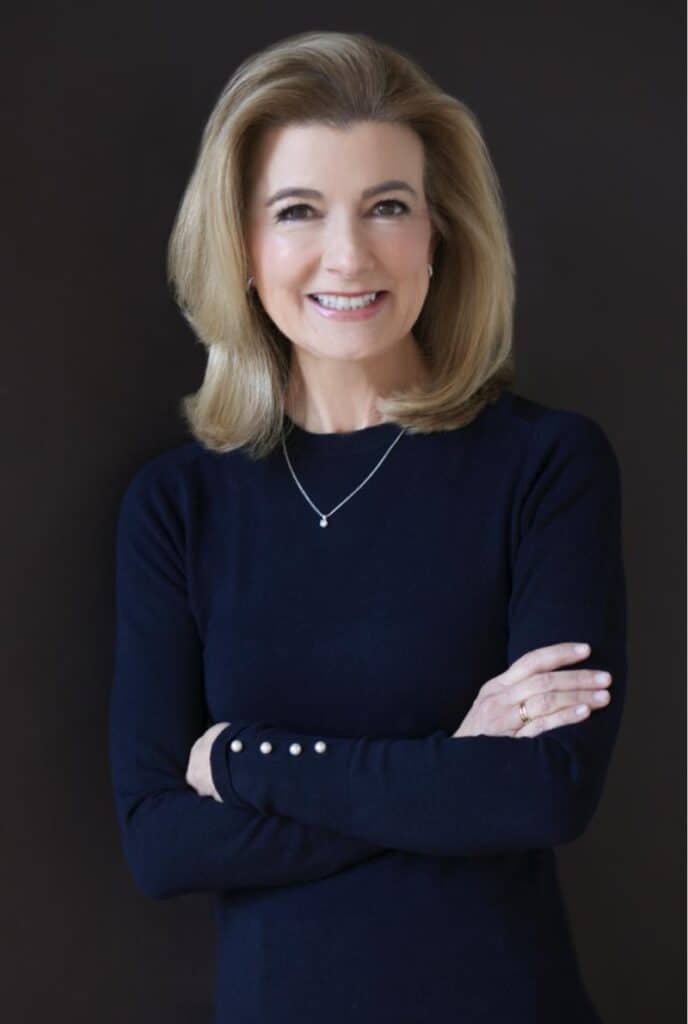 Expert Tip
Don't be afraid to fail. Get out of your comfort zone. Venture out on those skinny branches. You'll learn so much more!
— Christine J. Spadafor
Learn New Skills
You might be perfectly happy in your job right now. But how long will that last? One year? Five? Forever? Once you've learned all you can and mastered every skill for that role, then what? Will you still be happy? Will you be bored and uninspired? Or bothered that your career hasn't progressed the way you expected?
Pursuing professional development and learning new skills (also called "upskilling") means when you inevitably outgrow your current job, you're ready for the next one — whatever it is!
>>MORE: What Is Career Planning?
Confidence Builder
It's cheesy but true. Learning and mastering new skills is a true confidence booster because you start with little to no knowledge of the topic. But as you use and hone these new skills, your competency and ability increase — along with your confidence! And being confident in your professional self is one of the best career boosts out there.
Expand Your Network
Some professional development is also an opportunity to grow and expand your professional network. Classes and workshops bring people from the same or similar fields together and often have participants engage in small-group interactions. These groups are a great time for you to connect with others.
And while you may not need these people now, you never know what the future holds. The people you network with today may help your career prospects tomorrow.
Demonstrate a Growth Mindset
And finally, engaging in and pursuing professional development demonstrates you have a growth mindset. Actively learning and using new skills shows your employer that you know you're never done learning and growing. Employers often look for people who seek out challenges and a desire to grow, and professional development is an excellent way to do that.
Where to Find Professional Development
Professional development can be formal and informal. Some opportunities will be offered to you, and some you'll have to find on your own, but here's where you can start.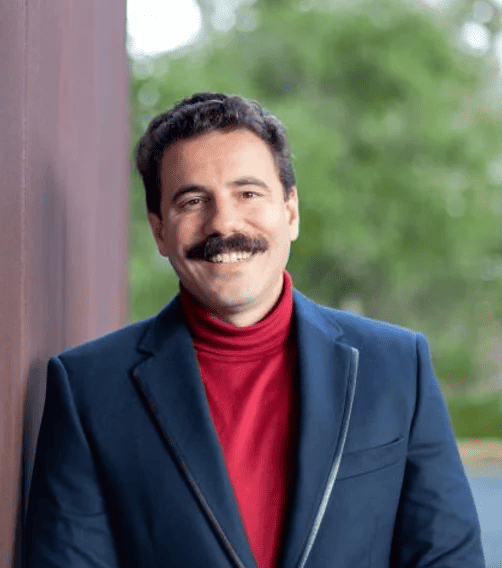 Expert Tip
You must be willing to research and network, experiment and immerse yourself in new things (like a Forage work experience), and be flexible enough to pivot and adapt to new opportunities as they arise.
— Dylan Houle
At Work
Your job is probably the number one place to find professional development opportunities. Depending on the company's culture, it may be a part of your job, but it might also be something you have to find yourself.
Some companies provide professional development as a benefit through ongoing training from internal staff members or outside consultants. These training sessions might be mandatory or optional and often cover a wide variety of professional topics.
>>MORE: What Are Fringe Benefits?
Other companies may not provide internal training, instead offering a stipend or budget. This way, you can attend the professional development courses that truly interest you, and the company pays for them. In some cases, the company may require you to come back and present your learnings to your coworkers (yet another form of professional development!).
In a Book
Not all companies provide or pay for professional development, but that doesn't mean you should skip it.
There are tons of books that can help you grow and develop professionally. Though most focus on soft skills and leadership, there are options if you want to improve your hard skills. What's more, many of these are available through the library, making this a low-cost way to enhance your professional development.
Outside Courses
Even if your employer doesn't offer internal professional development or pay for outside classes, you still have options.
There are many free or low-cost professional development courses online. For example, Google offers tons of certification courses to help you master the skills you want and need. Completing something like a virtual job simulation also allows you to enhance your skill set and show employers you're committed to growth.
How to Create Your Professional Development Plan
Of course, learning a bunch of random skills doesn't do much for your career. That's where professional development goals and a professional development plan come in.
Professional Skills Development Program
Kickstart your career in this free course from Two Sigma. Learn the skills you'll need to take a project from start to finish.
Avg. Time:
5-6 hours
Skills you'll build:
Project management, time management, relationship management, presentations
Professional development plans are similar to your yearly evaluation. Once a year, you and your boss sit down to discuss your performance. During that discussion, you work together and decide what you want to accomplish in the upcoming year and determine what steps you need to take to make that happen.
A professional development plan is similar in that you set professional development goals and outline how you will accomplish them. In both cases, using SMART goals will help you stay on track.
So, say your goal is to take on additional leadership responsibilities. You would create a professional development plan that breaks your end goal — leadership responsibilities — into smaller, more manageable steps. It could look like this:
Goal: Take on more leadership duties
Timeline: 3 years
Step 1: Discuss specific skills I need to develop with supervisor
Step 2: Attend leadership trainings through work, including [examples]
Step 3: Attend at least four leadership conferences through [name or names of outside professional development courses]
And you'd add additional steps as necessary to help you achieve your goal of becoming a leader.
Planting the Seeds
Starting your professional development now will help you take the career path you want in the future. And focusing on developing the skills you'll need to grow throughout your career can make you a top candidate in your job search, no matter where you are in your career journey.
Not sure what skills employers are looking for? Here's a list to get you started:
Image Credit: Canva
The post What Is Professional Development (and Why Does It Matter)? appeared first on Forage.