What Is Career Readiness? was originally published on uConnect External Content.
Being able to succeed in the workplace isn't just about completing day-to-day tasks — it's about working with others, managing your workload, communicating your results, and building your career. All of those skills are known as career readiness.
Career readiness is a crucial part of the transition from school to the workplace; being career-ready doesn't just set you up for success in your first entry-level role, but for your entire career. Here's how to build yours.
Career Readiness Definition
Career readiness refers to the skills you need to succeed in the workplace. These aren't just the hard skills you need to do a specific job, like how software engineers need programming skills.
Instead, career readiness is a mix of transferable skills you can take with you as you progress in your career. These are skills about things like:
How you tackle projects
How you manage your workload
How you function in a team
How you react to changes in the industry
How you network with others
"Career readiness is…defined by someone's capacity to adapt, learn, and apply relevant skills in a constantly evolving professional landscape," says Andrew Stapleton, academic advice YouTuber and blogger. "It's no longer about knowing a specific trade or craft anymore, it's about understanding the complexities of the modern work environment, possessing strong interpersonal skills, and navigating the new AI tools for productivity."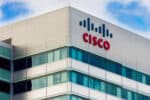 Cisco Career Readiness
Build professional development skills so you can enter the workforce career-ready.
Avg. Time:
2-2.5 hours
Skills you'll build:
Project management, data analysis, communication
Amrit Ahluwalia, senior director of strategic insights at higher ed tech company Modern Campus, explains that there are three main facets of career readiness:
Work readiness: Competency or familiarity with the basic technical skills required to be successful in a given job.
Driving a career: The wider capacity to advance and grow within a profession or organization. Someone who is able to collaborate, communicate, analyze and synthesize information, and be flexible.
Adapting to change: Being adaptable to fast-changing labor market conditions. Someone who's genuinely "career ready" must be willing to learn and evolve as their industry and the requirements of their roles change around them.
Why Is Career Readiness Important?
Career readiness is essential because it helps you thrive throughout your career, from everyday work to larger changes in your role, company, or industry.
"Career readiness is essential for students because it sets them up for success in the job market, improves their overall employability, and helps them build confidence and excitement for their years of work ahead," says Kelly Fair, founder and executive director of Polished Pebbles Girls Mentoring Program. "By focusing on both hard and soft skills, career readiness helps students feel well-equipped for their next chapter. It also helps expand young minds on what types of jobs they could realistically see themselves doing, instead of being pushed into something that is accessible, inexpensive, or 'easy.'"
Career Readiness Examples
Still not quite sure what career readiness looks like at work? Here are some examples.
Communication Skills
Put simply, communication skills are the skills we use to communicate with one another. There are written, nonverbal, and verbal communication skills. We use these skills whenever we connect with others and want to share or learn information.
Someone with good communication skills may effectively share status updates with their team, empathize with a customer, solve a conflict with a coworker, or negotiate a deal with a client.
Adaptability
Adaptability is our ability to react to, keep up with, and adjust to changing circumstances in the workplace. Someone adaptable is resilient, always focused on learning and growing, and open to feedback.
Someone adaptable might be a problem-solver when their team's goals shift or be able to pivot from old processes when the company has new priorities. Adaptability is also essential when it comes to external circumstances; for example, someone who's adaptable might notice industry competitors are using a new technology, and they might take the initiative to learn about it and bring findings to their team.
Collaboration
No one works alone, even if many of your projects require independent work. Collaboration skills are the skills you use to work effectively with others, whether you're working with people on the same project or sharing information to help your whole team do their jobs more effectively.
In the workplace, you might use collaboration skills to brainstorm ideas for a new project with a coworker, give feedback to your manager about a presentation they gave, or share insights on a new trend that will affect your team's industry.
Critical Thinking
Critical thinking skills are the skills you use to process information and make decisions based on that information. Whether conscious of it or not, we're using our critical thinking skills all the time.
For example, if we're trying to decide what our friend group should eat for dinner, we'll consider facts like how expensive the meal will be, people's allergies and preferences, and how long people have to spend at dinner. Critical thinking is finding out and considering these facts, then making a logical decision.
In the workplace, critical thinking usually involves researching a topic or problem and developing different solutions. For example, a marketer might want to figure out how to attract a specific audience to their company. They'd use their critical thinking skills to figure out what this demographic is interested in, their pain points, and what the company has done in the past to market for them. Then, they'd devise a strategy based on what they learned about their audience and the company's historical efforts.
Time Management
Knowing how to manage your time is incredibly important for any role in any workplace. Being able to juggle deadlines, emails with your team, client meetings, and other work demands is crucial to success. When you can prioritize your workload, you'll get work done more efficiently and effectively.
Employees might use their time management skills to break down a more extensive project into smaller parts and set deadlines for themselves. They might use the same skills to plan a company event and schedule time for each part of the preparation.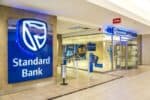 Standard Bank Getting Ready to Join the Workforce
Practice prioritization and time management while learning proper business etiquette.
Avg. Time:
4-4.5 hours
Skills you'll build:
Planning, organization, business writing, conflict resolution and management
Growth Mindset
A significant aspect of career readiness is being able to build your career as you progress. The best way to keep moving up in the workplace is to adopt a growth mindset, meaning that you believe you can work to grow your skills.
Someone with a growth mindset in the workplace is constantly looking for opportunities to build their skill set. When they're stuck on a problem, they don't shy away from new tools or processes; they're open to learning new things to find a solution.
How to Build Career Readiness
Now you know career readiness is crucial for making the leap into the workforce — and some examples of how it can help you succeed. So, how do you start building your career readiness?
Be Open to Learning
Embracing life-long learning is crucial to career readiness because so much will change throughout your work life. Whether you're learning a new video communication tool or how to use AI for a new work process, picking up new skills quickly is crucial to thriving in an ever-changing workplace.
"The pace of technological change means no modern professional will be able to rest on their laurels and stagnate," Ahluwalia says. "Remaining relevant and successful in a career journey demands a willingness to learn, grow and evolve."
Learning is a natural part of anyone's career progression. You're not always going to have all the skills or knowledge you need to do the next level role well — but you can learn!
"You would be hard pressed to find one successful person who has come into a job knowing absolutely everything there is to know about an industry or career," Fair says. "From the CEO down to the entry-level workers, every successful professional has to be in a constant space of learning."
Network
"Be intentional about growing relationships; so much of career readiness is who, and not how," Antonio McBroom, CEO of Primo Partners and franchise and real estate developer, says. "Having a broad mix of peer contacts, mentors, and professionals who you can learn from and reach out to can be the difference in winning and losing in your career."
Mentors can be particularly helpful in the business aspect of career readiness, helping you prepare for the ins and outs of a particular company or industry.
"Try to find a mentor that works within a company you are interested in — this way, you can ask for advice on how to be successful in that company or industry," Fair says. "This can help students understand the organizational culture and the politics within the business you are striving to work in."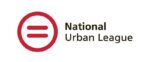 National Urban League Career Readiness
Learn how to build your network with intention using writing and communication skills.
Avg. Time:
5.5-7 hours
Skills you'll build:
Speaking, pitching, writing, researching, communication, interviewing
Know What Work Style Works for You
While many aspects of career readiness are about how you work with others, building your work habits is unique and personal.
For example, one aspect of career readiness is time management — but how you specifically manage your deadlines is up to you. Are you a visual learner? Do you work well in short bursts of concentrated effort? (Try the Pomodoro technique if so.) Knowing your work style can help optimize your productivity and set up the right work environment for you, no matter what organization you join.
If you know you focus well in the morning, you can block off your calendar for deep work; if you thrive off project-based feedback, you can ask your coworkers for their opinions once your projects wrap. You can implement structures that help you work best even as your work environment changes.
Pursue Projects You're Interested In
You don't need to wait to be put on a project you love at work to do something you're interested in. Pursuing side projects, whether coding, writing, graphic design, art, or anything else you're passionate about outside of work, can help you at work.
"[Passion projects] not only hone your project management skills, but also teach you about resilience, creativity, and the iterative process of learning from failure — invaluable attributes in today's workforce," Stapleton says.
Do a Pre-Internship, Externship, Internship, or Job Simulation
Before you become a full-time, entry-level professional, doing a short-term professional experience can give you skills and a taste of what the workplace is like.
Pre-internships — also known as early insight, early identification, career discovery, or student leadership programs — are typically short programs to help you get to know a specific company within a particular career path. Externships show you what a day in the life of a professional is like; internships also give you this perspective, with the expectation that you'll also complete work for the company. Forage job simulations are free programs you can do on your own time to build job skills and learn what a day in the life is like working in a specific position at a specific company.
Build your career readiness
Practice the skills you need to succeed in the professional world with free Forage job simulations.
All of these programs can be helpful to give you more insight into what the working world is actually like — so you'll be career-ready when you officially join.
"But don't limit yourself when it comes to internships," Fair warns. Instead, she suggests using these programs to explore different career opportunities.
"There are lessons to be learned from all sorts of job placements! Whether in an unfamiliar industry, sector or department, diverse internships can help students narrow their career goals."
Checklist: Are You Career-Ready?
Career Readiness: The Bottom Line
Career readiness bridges the gap between what you need to perform a job and what you need to build a career. Improving skills like critical thinking, adaptability, and time management can serve you well in any position, regardless of where your career goals take you.
Ready to boost your career readiness? Check out Two Sigma's Professional Skills Development Virtual Experience program.
Image credit: Canva
The post What Is Career Readiness? appeared first on Forage.